Romantic Getaways In The United States
Tips For Planning A Romantic Getaway For Two, including Road Trips and much more.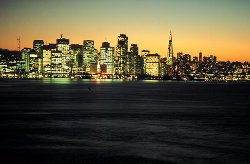 There are hundreds of top romantic vacation spots to visit within the United States. If you are looking for ideas on where to spend a romantic vacation or getaway within the United States, or even a place to honeymoon, propose, or elope to, this is the right section for you. The USA has such variety to choose from, below we'll list some of the best romantic destinations, including California and the romantic Oregon Coastline.
Top Romantic USA Getaway Destinations

Romantic California Destinations
Known for it's sun, sand, surf, and sea, California boasts a wide variety of romantic activities and places to see. Section includes San Francisco, Los Angeles, Palm Springs, and romantic stops in Northern California and Carmel.

Romantic Trips Along The Oregon Coast
One of our favorite places in the USA, with over 640 kilometers of pristine coastline, rugged cliffs, and dense evergreen forests as far as the eye can see. We outline all the best romantic places along the Oregon Coastline.
Stay tuned for more romantic vacation and getaway ideas in the USA.
Disclaimer: We have attempted to ensure this website is as accurate as possible. However, Fantastic Romantic Vacations accepts no responsibility for any loss, injury or inconvenience sustained by anyone resulting from this information. You should verify important information regarding all travel documents, health and safety, customs, and transportation with the appropriate authorities and agents before you travel.