Ideas For A Romantic Hawaii Vacation
Hawaiian Adventures, Dining and Romantic Hawaii Hotels
This section contains information, tips, and ideas on how to plan and enjoy a romantic Hawaii vacation or getaway. Things to do in Honolulu, romantic beaches, hot spots, and details on all the islands will be found here, along with ideas on renting condos by the beach.
Maui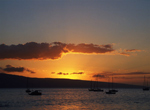 Things To Do On Maui
- Discover a romantic paradise on the beautiful island of Maui. Take a journey to Hana, trek up the volcano, or visit the old time charm of the town of Lahaina. Snorkling at Molokini, taking in the sun at Sugar Beach, or just watching the sunset, Maui has lots to offer.
Click Here To Discover Romantic Things To Do On Maui.

Kauai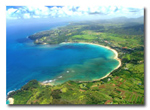 Things To Do On Kauai
- The "Garden Isle" of Hawaii offers couples romantic and exotic places to explore and enjoy. Kauai is beautiful, stunning, romantic, and is the perfect place to get married, or to spend your honeymoon.
Click Here To Discover Romantic Things To Do On Kauai.

Oahu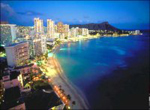 Things To Do On Oahu
- There are plenty of activities and attractions to take in on the beautiful island of Oahu. Discover Waikiki, Diamond Head, and the North Shore, along with many other fantastic sights and destinations.
Click Here To Discover Romantic Things To Do On Oahu.

All Hawaiian Islands

All Hawaiian Islands
- Need some ideas? Here are 5 unique and romantic vacation tips and destinations that span the entire Hawaiian Islands, including
The Best Romantic Places To Propose In Hawaii
Click Here To Discover Romantic Things To Do On All The Hawaiian Islands.

Travelling To Hawaii
We recommend booking your airfare and hotel accommodations together, you will save money and have less hassle this way. There are many good deals for cheap airfare for Hawaii, click here for low-priced airfare to Hawaii. There are many U.S. and Canadian airlines that fly to Hawaii.

Your romantic Hawaiian vacation will start at Honolulu International Airport, about a 20 minute drive from Waikiki, the best spot to be for Hawaiian sun, surf and sand. Shuttle buses will take you to the numerous rental car outlets located just on the outside of the airport. Taking a taxi or the airport shuttle bus to Waikiki will cost between approximately $15-25 US dollars.

Hawaii weather is always sunny and warm year round, but there still are better times of the year to visit the islands. November to February is usually the busier tourist months in Hawaii, and the weather in January can be unpredictable and sometimes very wet. March to October is your best time to visit Hawaii and enjoy a good overall experience. Remember, the average year-round temperature in Hawaii is 85F or 29C, and with the nice tropical Hawaii winds, it makes your romantic trip even more enjoyable and pleasant.
Disclaimer: We have attempted to ensure this website is as accurate as possible. However, Fantastic Romantic Vacations accepts no responsibility for any loss, injury or inconvenience sustained by anyone resulting from this information. You should verify important information regarding all travel documents, health and safety, customs, and transportation with the appropriate authorities and agents before you travel.