Ideas For A Romantic South East Asia Vacation
South East Asia Adventures, Dining and Romantic Hotels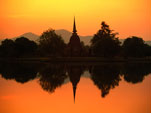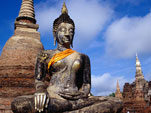 South East Asia retains a timeless beauty and mystique mixed with modern vibrancy and excitement. The cities of Singapore and Bangkok are dynamic, fast-moving and pulsating with the rhythm of contemporary life. Close by are villages and countries where little has changed in centuries. To travel here is to journey through time as well as space, it is a place of dramatic contrasts and ever-changing landscapes.

Southeast Asia is an utterly captivating land that promises to stimulate each and every one of your senses. A tropical expanse of rainforest, rice paddies, diverse landscapes and colourful cultures, Southeast Asia is a truly remarkable region. Below we list just a few of the many romantic travel destinations in Southeast Asia, including Thailand, Bali, Singapore, and Malaysia. Take a trip on the Orient Express and discover more about this mystical land, a place of intense natural beauty and historical intrigue. Asia is a fantastic destination for honeymoons and places to propose. It is impossible to see everything in just one trip, so we'll outline a few choice tips on where to go.
Bali

Romantic Bali Getaway
- A beautiful and romantic warm tropical paradise on a small island off the coast of Indonesia. Enjoy lush landscapes, friendly people, fantastic food and accommodations, all surrounded by a celebrated rich culture and history.
Click Here To Discover A Romantic Bali Getaway.

Thailand

Romantic Thailand Getaway
- There is never a dull day in Thailand. Whether it is the Songkran Festival or the first cool breeze of the winter season, there is always something to make you smile, laugh, or get excited about. From Bangkok to Phuket, there are many romantic destinations and honeymoon spots to discover here.
Click Here To Discover A Romantic Thailand Vacation.

Singapore

Romantic Singapore Vacation
- If there is one word that best captures Singapore, it is unique. A dynamic country rich in contrast and colour, you'll find a harmonious blend of culture, cuisine, arts and architecture here.
Tips And Advice For A Romantic Singapore Vacation.

Malaysia

Romantic Malaysia Vacation
- In the heart of Asia lies a land of many cultures, wonders and attractions. It's a bubbling, bustling melting pot of races and religions where Malays, Indians, Chinese and many other people live together in peace and harmony. It is also a land of fascinating extremes, where towering skyscrapers look down upon primitive longhouses. Blessed with natural wonders galore, it is perfect for a memorable eco-holiday. With some of the best beaches and diving spots in the world, it is ideal for island getaways.
Coming Soon...

Discounts and Information on South East Asia Getaways
Fly Cheap Asia.com - Wholesale airfare experts comparing all low airfare rates from airlines.

TripAdvisor's Asia Travel Offers - Romantic Asia lodging deals, air & hotel packages and reviews.

Asia Travel.com - Hotels and Resorts Reservation Service, Asia Travel Information, Hotels & Resorts in Thailand, Hong Kong, Singapore, and Malaysia.
Stay tuned for even more romantic destinations and attractions in South East Asia! We will be adding more information to our Asia Section in 2008. Happy Travels!
Disclaimer: We have attempted to ensure this website is as accurate as possible. However, Fantastic Romantic Vacations accepts no responsibility for any loss, injury or inconvenience sustained by anyone resulting from this information. You should verify important information regarding all travel documents, health and safety, customs, and transportation with the appropriate authorities and agents before you travel.