Ideas For A Romantic Caribbean Vacation
Caribbean Adventures, Dining and Romantic Hotels
With over 20 islands to pick in the Caribbean, this makes it the perfect place for a romantic getaway. From Barbados to Puerto Rico, each island offers a unique experience, full of hot destinations and attractions to see, and also that secluded romantic spot that is off the beaten path. If you want a romantic holiday to remember, the Caribbean is the place for you.

On these pages you'll find romantic travel activities, including scenic spots in the Caribbean, romantic hotels and resorts, along with honeymoon destinations and all inclusive villas. Need a romantic place to dine out? We have that information here too, plus information on flights, weather, places to shop, and much more. We are always updating our pages, so please check back for more Caribbean romantic getaway ideas and tips.
Dominican Republic

Romantic Dominican Republic Getaway
- The white-sand beaches, breath-taking mountain ranges flanked with spectacular rivers and waterfalls, and saltwater lakes filled with exotic wildlife are just part of the Dominican Republic's appeal. Bounce between carnivals and glide between manatees, the Dominican Republic has a lot to offer.
Click Here To Discover A Romantic Dominican Republic Getaway.

Barbados

Romantic Barbados Vacation
- A romantic picturesque getaway awaits you in Barbados. Warm clear Caribbean sea, rolling hills and valleys, and those beautiful white sanded beaches. A touch of British charm, great food, lots of activities, and everything else that you would need for a romantic vacation in the sun.
Click Here To For Tips on a Romantic Barbados Getaway.

Puerto Rico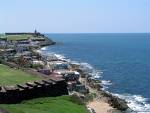 Romantic Things To Do In Puerto Rico
- Miles upon miles of white sandbeaches, unbelieveable rainforests, spectacular mountains, and much much more await at this Caribbean paradise.
Coming Soon...

Bahamas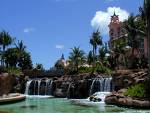 Romantic Bahamas Getaway
- A departure from everyday life, at the core of the islands you'll find a big heart, open arms, and a way of living life that is both timeless and new.
Click Here To For Tips on a Romantic Bahamas Vacation.

Discounts and Information on Caribbean Island Romantic Getaways
Caribbean Cruises - Our section on how to pick your cruise, tips, and Caribbean Shore Excursions

TripAdvisor's Caribbean Travel Offers - Romantic Caribbean lodging deals, air & hotel packages and reviews of resorts.

St. Lucia Travel Net - St. Lucia Resorts and Hotels. Part of the St. Lucia Travel Guide web site with useful travel information.

Jamaica Vacations from Caribbean Online - Jamaica Vacation Packages, All inclusive Vacations to Jamaica, Caribbean Cruises and Caribbean Sailing Packages from Caribbean Online.
Disclaimer: We have attempted to ensure this website is as accurate as possible. However, Fantastic Romantic Vacations accepts no responsibility for any loss, injury or inconvenience sustained by anyone resulting from this information. You should verify important information regarding all travel documents, health and safety, customs, and transportation with the appropriate authorities and agents before you travel.