Successful Vacation Home Or Villa Rentals
A step-by-step guide to picking the right property to rent for your romantic holiday.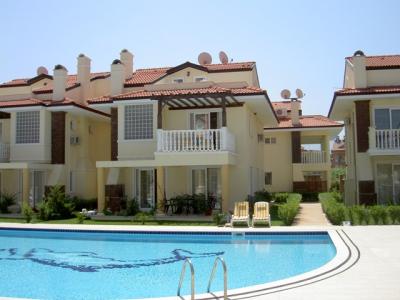 When choosing to rent a vacation home or villa, there are so many options to choose from. Do you want a stone cottage overlooking the Italian countryside, a farmhouse in the heart of Provence, or a beachside home on the shores of Maui? In the past decade, vacation homes and villa rentals has increased by almost 20%, with many affordable deals and booking to be found, even in exotic locations such as Hawaii and Spain.
Picking the right property to rent can be quite complicated, especially when you are searching for affordable accommodations. At the high end of the price scale, it is similar to staying at a 5 star hotel, with the villa or vacation home coming complete with personal concierge and on-site staff. Our steps listed below focuses more on picking the right property that is in the medium to low range section of the price scale, as there are a vast number of options available to you, what do you need to know in advance?
---
---
Know What To Expect - Do you enjoy living like the locals do? If that's the case, you fit the description of a typical villa or vacation home renter. Keep in mind, everyday chores such as changing lightbulbs or doing the dishes, may be part of the deal, even for high-end rentals. Remember, if your dishwasher happens to break on a Saturday afternoon, the plumber likely will not show up until the next week.

Book Early Or Last Minute - Most villa or vacation home rental sites or agencies recommend reserving your dates 10 to 15 months in advance, but waiting until the last minute can also score you a much better deal. Usually, last minute bookings will not see the actual rental price of the property drop, but many rental companies will throw in extras instead, such as boat access, day trips, or a massage therapist. In some cases, companies will remove their restrictions on minimum stays and security deposits, which will save you money.

Vacation With Like-Minded Friends - Spending a holiday with friends always adds to the experience of the vacation, but it can also lead to unexpected issues too. Bedroom selection should be handled right from the beginning, who sleeps in which room? First come, first served usually doesn't set the right tone for the start of any trip, so we suggest picking names out of a hat. You can make up rules as to agreeing to switch rooms halfway through your stay, or even giving the first choice to the person who booked the villa. Many agencies offer discounted rates depending on how many rooms you actually use, so don't restrict yourself to a villa with precisely the number of rooms that you need.

Ask Questions - Not asking enough questions is the number one mistake renters make when inquiring about a specific property. Here are a few basic, but important questions to keep in mind.
- Will the owners be gone or staying at the property?
- How far is it from the nearest town?
- Does the rental supply bed sheets and towels?
- Is the property child friendly?
- Is there construction nearby?

The answers may surprise you. An owner may rent out only some of their home or villa (the guesthouse), and they stay in the main part of the house, which doesn't lead to much privacy. The nearest town or market to buy food might be more than an hour's drive away, making it inconvenient for food shopping and sightseeing. Do not book a villa or vacation rental without seeing pictures first, or if possible, a virtual tour. Many properties usually have floor plans or room sizes in which you can look at before renting. Also, do not be afraid to ask for references, it's always important to see what others had to say about their stay.

Get It In Writing - Rental contracts or user agreements are standard when renting homes or villas. Make sure to read the fine print, this is where you can uncover many of the hidden costs involved in your rental. Heating or air-conditioning charges, arrival or depature fees, and taxes (some as much as 30%) are some of the costs that could be written into your contract or agreement. Policies for property damage are usually included within the contract, with the general rule of thumb being, "you break it, you buy it".
Most reputable rental agencies have staff and emergency contacts on hand who can respond to problems fairly promptly, including mechanical issues or burglaries. Make sure there is a clause in your contract that explains what happens when things do go wrong, and even ask for a cell phone number of an agency representative just in case you need to contact them.

Purchase Travel Insurance - In a perfect world, you've found the best vacation home or villa that suits you, and nothing could possibly go wrong. This is the easiest and most critical step to skip when renting. Travel insurance just isn't for natural disasters occuring during your stay, it also applies to medical emergencies and unforseen problems arising, such as having to cancel your trip early. Insurance will usually run you approximately 4 to 10 percent of your overall trip fee, but we definately recommend purchasing a policy. A good website for travel insurance comparisons is Insuremytrip.com.
Use The Experts - Vacation rentals and villas can be found almost anywhere online, just take a look at the thousands advertised on Craigslist.org or in your local newspaper. You are much better off to rent from an established rental agency. You are more likely to enjoy a smoother stay, along with not having to pay any extra fees, as home or villa renters pay for the fees, not you. Rental companies depend on their reputation and word of mouth advertising to survive in the competitive tourist marketplace.
We suggest the following for choosing a good rental agency. First off, look at the size of the company itself, how many properties do they maintain? Generally, the smaller the company usually means more personalized care for each unit. Secondly, look into the properties listed, are they high quality rentals. And last of all, how long has the company been in business for, and search for references on their website, most companies with nothing to hide will list hundreds of satisfied customers on their sites, with full reviews of their stay.
---
Paradise Lost - Prepare For When Things Go Wrong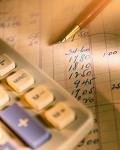 No matter how much planning goes into your vacation, things can still go awry. Here we will detail what to do in the following four
worst case scenarios
.
Weather (earthquake, flooding, hurricane) wreaks havoc.
Your rental agreement's liability clause will explain both parties' obligations should such an occurance happens. Get the agency's contact person to check out any water, structural, or wind damage, should you see any, and then arrange alternative lodging if any repairs are necessary. The villa owner's insurance should cover for flooding and earthquakes, you do not need to clean it up yourself.

You need to cancel your rental for personal reasons.
Right away, notify your rental company or agency in writing as soon as possible. Defer to your contract's cancellation clause if you do not have travel insurance coverage. You will get less money back the closer it is to the actual arrival date at the rental property. The longer you leave the notice of cancellation, you will be probably be on the hook for either the deposit, or the entire balance owing. Be honest with the rental company on why you are cancelling, and usually if they can re-rent out the home or villa right away to another party, your chances of getting a refund are much greater.

Your vacation home or villa is burglarized.
Get in touch with your local rental agency contact and file a statement with the local police. If any doors or windows were left unlocked or open, unfortunately, you are out of luck; negligence means you have no recourse. Some homeowner's insurance covers theft of your belongings, so follow their instructions in order to qualify for reimbursements.

Charges on your bill that you did not anticipate.
Remember, air-conditioning, internet, local phone calls, pool heating, personal drivers, and other services are usually not included in the rental price, so be sure to have a list of what is and what isn't included. If anything looks suspicious in regards to your charges, ask for proof of the alleged charges. Best thing to do is put all charges on your credit card, at least you are protected if any fees are contestable.
We hope that these tips to booking romantic vacation homes or villas were helpful, and that you enjoy your next holiday.
Disclaimer: We have attempted to ensure this website is as accurate as possible. However, Fantastic Romantic Vacations accepts no responsibility for any loss, injury or inconvenience sustained by anyone resulting from this information. You should verify important information regarding all travel documents, health and safety, customs, and transportation with the appropriate authorities and agents before you travel.